Services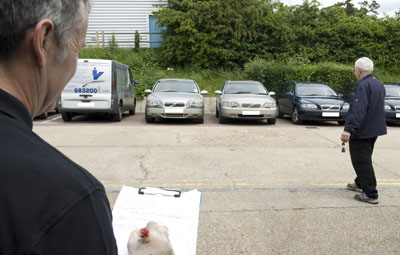 We provide a wide range of services of all you Volvo drivers covering all areas of car maintenance from servicing, to parts, to maintenance. We can provide you with comprehensive servicing and all repairs to diesel, petrol and hybrid Volvo's alike.
Open from 8am – 6pm Monday to Friday
Open 8 – 12 Saturday
We will service and repairs Volvos, inside and outside their warranty period
All work will be carried out by a fully qualified technician.
We offer a prompt, personal service, where customer satisfaction is our aim.
We offer a collection and delivery services, just contact us for more details.
At Independent Volvo Services we understand the Volvo ethos for quality, reliability and safety.
We use the latest in diagnostic technology, and quality parts. Your Volvo will be in safe hands.
M.O.T.'S performed in our NEW state of the art in house test centre
3 month warranty on all workmanship.
Our services will

NOT

invalidate your cars warranty with Volvo main dealerships.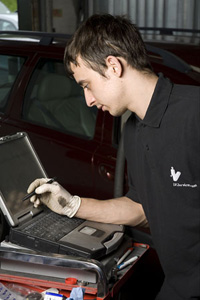 VIDA Diagnostics
All diagnostic checks are carried out using the Volvo's own, completely up to date Vida auto diagnostic computer programme. Thereby ensuring we fix the right problem the first time.
Full MOT prep
We can prepare and arrange MOTs to be carried out while our own test centre is being installed. Shortly we will offer a full MOT, on site within our garage.
Older Cars
We know that a well looked after Volvo will last a long, a very long time. Unfortunately  if you car is 20 years old (or older!)We cannot guarantee to get OEM or new parts and in some cases any parts at all. If this is the case we  will always inform the customer as to the options open to them and the costs involved.
Why no prices?
At Independent Volvo Services  we believe that cars are like humans, your body is different to everyone else and things "wear out" at different times. You will drive your car differently to everyone else and so your car will likewise wear out differently. Knowing this, how could we possibly give a "stock" price to what your car needs. We fix what needs to be fixed and give you that cost if it's not broke we will not "fix" it and bill you accordingly!
Our customers return to us because we do not "rip" people off. We give honest advice, even if it is sometimes painful. We find this policy has suited our customers and we have no intention of changing. We may not be the cheapest, but we and so do our customers think that we are the best.
"…Over the last 10 years….holidays in France and Spain….driving some 3,000-4,000 within a 3 week period without any problems… received service second to none and value for money. With your valuable knowledge of Volvo cars and advice, plus piece of mind whilst driving abroad is something money can not buy…I should like to place it on record to all your staff at IVS, ny sincere thanks for 118,000 miles of trouble free motoring over the years.  
Mr Matindale 240GLT