Why Use IVS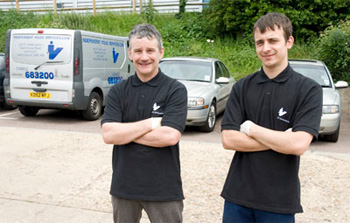 WE ARE VOLVO ENGINEERS – we are not mechanics – We are trained Volvo engineers that give your car the same, if not better, treatment than a Volvo main dealer but without the huge bill. We do not have flashy "showrooms" or "sales" people to pay for. We are engineers in overalls who are passionate about one thing… YOUR VOLVO.
Well actually that's a fib we are also quite passionate about tea and biscuits but don't tell anyone.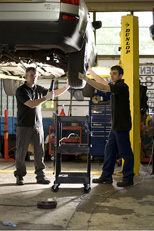 We understand that your Volvo is a part of your life whether you're a house husband/wife or a world famous movie star and as such you want the very best for it. One customer came into us with a miss fire, he had only just had his S80 serviced by another garage and their answer was a total engine strip down! We looked at the car and realised that the garage hadn't used the right type of spark plugs – yes Volvo's have special spark plugs! It is this type of specialist knowledge that our years of experience gives us that allow us to get your car back into prime working order – quickly , efficiently and cost effectively.
Independent Volvo Services give you peace of mind!
Using us instead of your main dealer will NOT invalidate your Volvo warranty!

Tony is a Fellow of the Institute of the Motor Industry and is qualified in Garage Management and the institute's Higher Management. He also holds sections 5 and 6 of the Institute of the Road Transport Engineers Certificate in Transport Management.


"For over twenty years Tony has look after my and my family's cars. This gives me a great sense of security, confidence and trust knowing each vehicle is performing the best that it can at an honest price. I always feel proud to recommend my friends to Tony and they are always happy for the intro, just as I was when my friend introduced me."
George Harris -S60 – Actor "Layer cake, Harry Potter, Indiana Jones -Raiders of the Lost Ark etc"